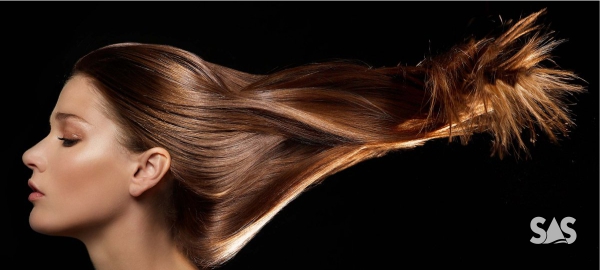 In Home remedies for hair growth, we can use many ayurvedic herbs like Amla (Emblica officinalis), Shikakai (Acacia Concinna), Reetha (Sapindus Mukorossi), Bhringraj (Eclipta alba), Manjishta (Rubia cordifolia), Rakta chandan (pterocarpus santalinus), Jatamansi (Nardostachys Jatamansi), Neem (Azadirachta indica) and others. These are some ayurvedic herbs that available in home and useful for hair growth. These are natural herbs and non toxic nature.
For dry hair mostly Amla is used, Mix Amla powder or dry Amla in cold water in the night before sleeping and use this Amla water in morning. Apply this Amla water solution to get strong, long and silky hair. You can use Shikakai and Reetha with Amla also. This herb water solution is very effective for hair growth and also stops hair fall or dandruff.
Shikakai is a good cleanser and act as a conditioner. It is also used in preparation of many anti-dandruff shampoos. Reetha has also same properties as Shikakai and it is also used as a cleanser and conditioner. Reetha also provide you shiny and silky hair.
Amla, Shikakai, Reetha and others herbs that are used in Home remedies for hair growth available directly from nature. So you can collect these fresh herbs for better results. Amla, Shikakai, Reetha and other hair products those are available in solid form are used for 3-4 times. Deep these hair care herbs in water in night and use the herbs water in morning. Preserve the herbs solid extract for next use and again mix water and use next day and so on. When you thinks that effect of these herbs completely ended then you can throw this remaining solid extract like(Amla fruit, Shikakai fruit and Reetha nuts etc.)
Mehandi, Henna(Lawsonia Inermis) also used to dye hair and strengthening. It is Ayurvedic herb and we use the leaf to dye hair. To know how to dye your hair and its uses visit Henna
Coconut oil is also good for hair growth and according to hair you can use mustard oil, almond oil, Sesame oil are also used according to hairs nature.
You can also use curd and egg on dry hair to get shiny, silky hair.
Avoid using different soap and shampoos because they contain harmful chemicals. If you want to use shampoo to wash hair then use only one brand that good for your hairs.
Hair massage or scalp massage is also very beneficial for scalp and hair. You have to take a hair massage once a week approximately.
Nail rubbing exercise is also very useful and effective one. This Yoga exercise stop hair fall and strengthen hairs. In this exercise rub the nails of both hands with one another for approximately 15 minutes a day. You can use this exercise anywhere at any time.